All faculty, staff, and students are required to obtain a Brown ID Card and carry it with them at all times while on campus. Cardholders utilize the Brown Card for identification, security, and access to University buildings and services. Only the person to whom it is issued may use the Brown Card.  Any financial transaction that requires your Brown ID must be processed with your physical Brown ID.  Photos of your Brown ID will not be accepted.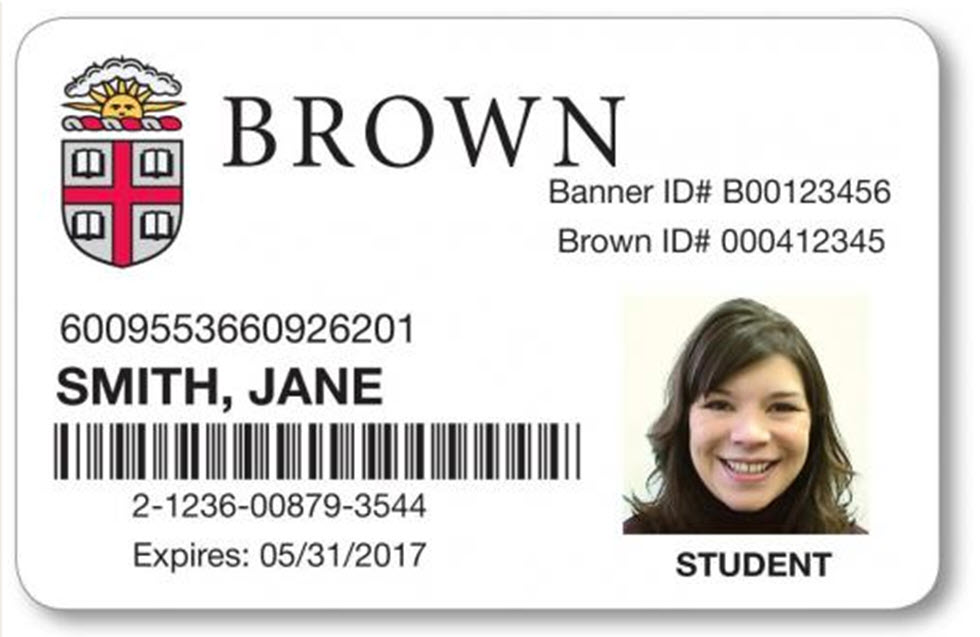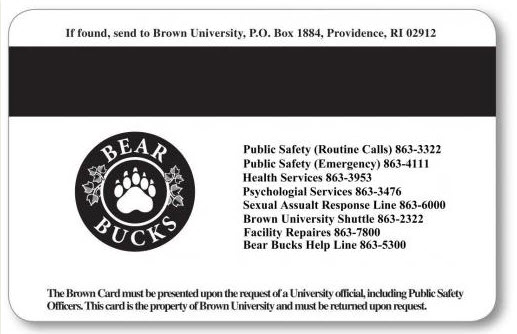 The information on the front of the Brown Card includes:
Cardholder's name
Cardholder's photograph
Banner ID number
Brown ID number
Expiration date
Numeric barcode number
The information on the back of the ID card includes:
Brown Card Office mailing address
Wide magnetic access stripe (used by various system card readers)
Bear Bucks logo
Campus service telephone numbers
Brown Card Policy Statement
Photo Requirements
Students can submit a photo by visiting Self-Service Banner.
Employees need to visit the Brown Card Office after they have completed their I-9 paperwork with HR.
The photo should be passport-style and meet the following requirements:
The photo should be a color, JPEG file
The photo can not be photoshopped, it must be an original photo.
The background should be uniform and light-colored
You must be facing forward, with your head and shoulders clearly visible
No photos with sunglasses or hats will be accepted
The file cannot exceed 100k in size
Please note: The size of the photo must be less than 100 kilobytes.  All photo submissions are reviewed before approval. Please note that this is a manual process and approval time is necessary.